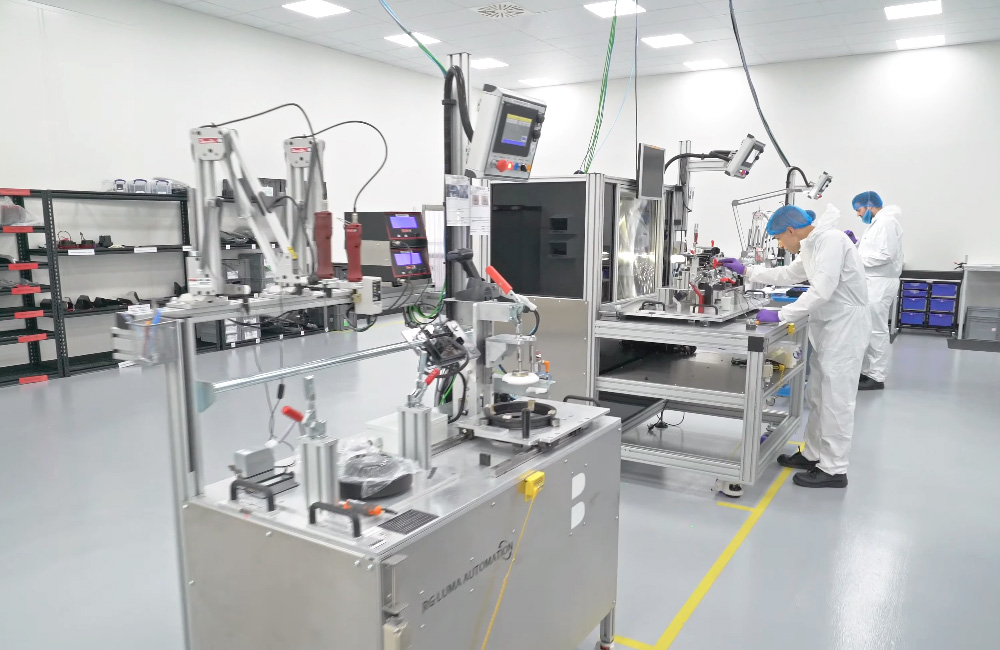 onsite
manufacture
Our onsite, high-tech assembly lines, enable us to assemble and quality-check our lamps with optimum precision for both interior and exterior Tier 1 lighting. See the video of our build hall below.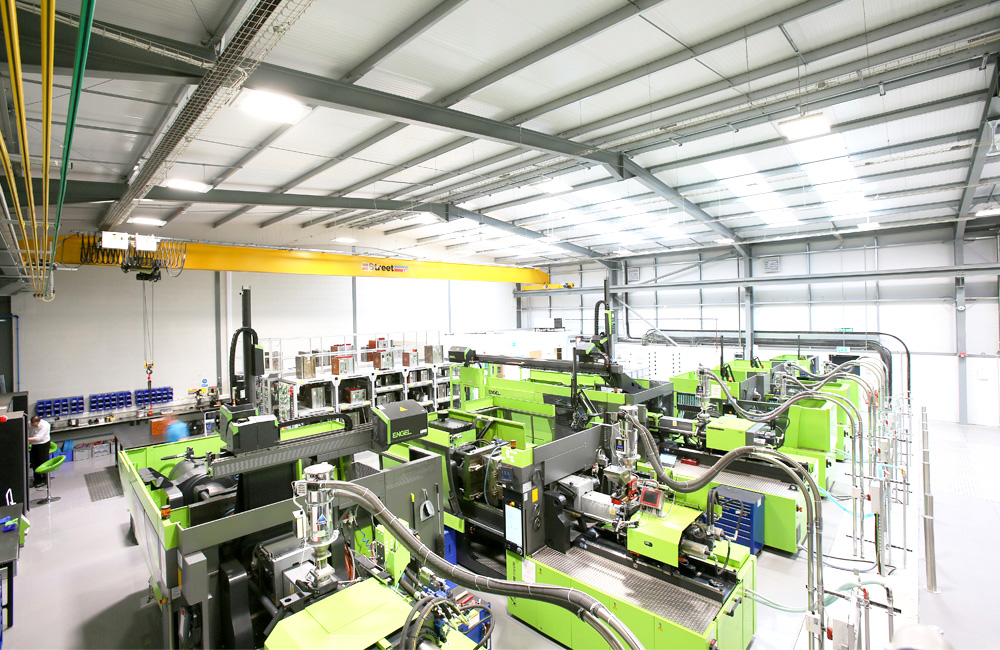 Injection
Moulding
Our partnership with Pektron grants us access to in-house injection moulding, enabling us to significantly reduce lead times and ascertain full control over the quality of our parts.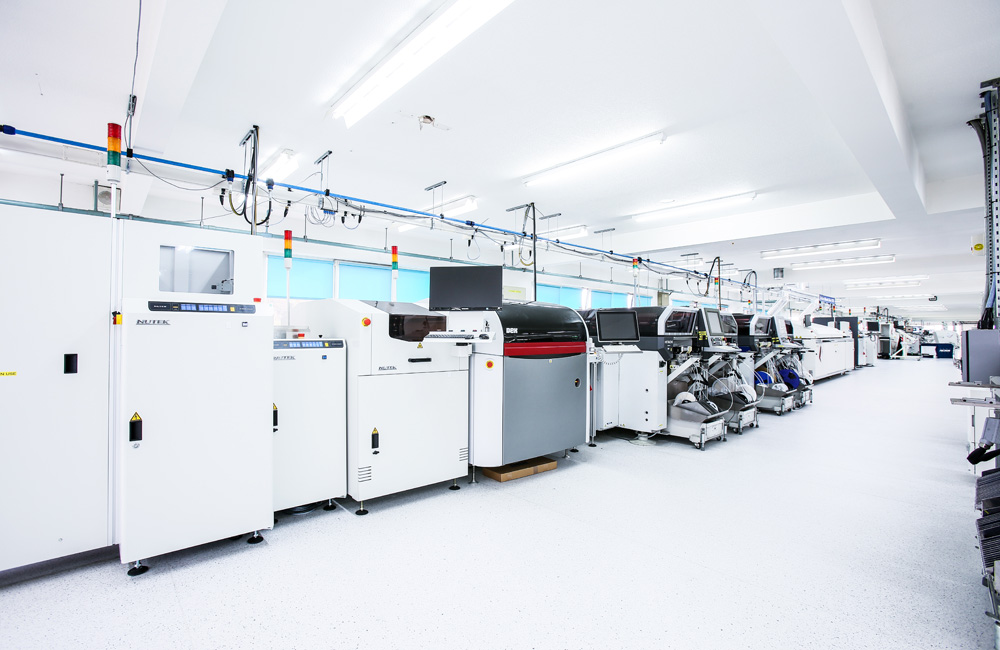 electronics manufacture
As part of the Pektron Group, we have access to five factories for electronics manufacture, all equipped to generate over 1.2 million, fully traceable surface mounted components per hour.
photometric
testing
Our photometric lab, a £550k investment, contains a Goniophotometer capable of precision measuring the most advanced lighting to comply with ECE, FMVSS 108, TSD 108, CCC and VSCC regulations.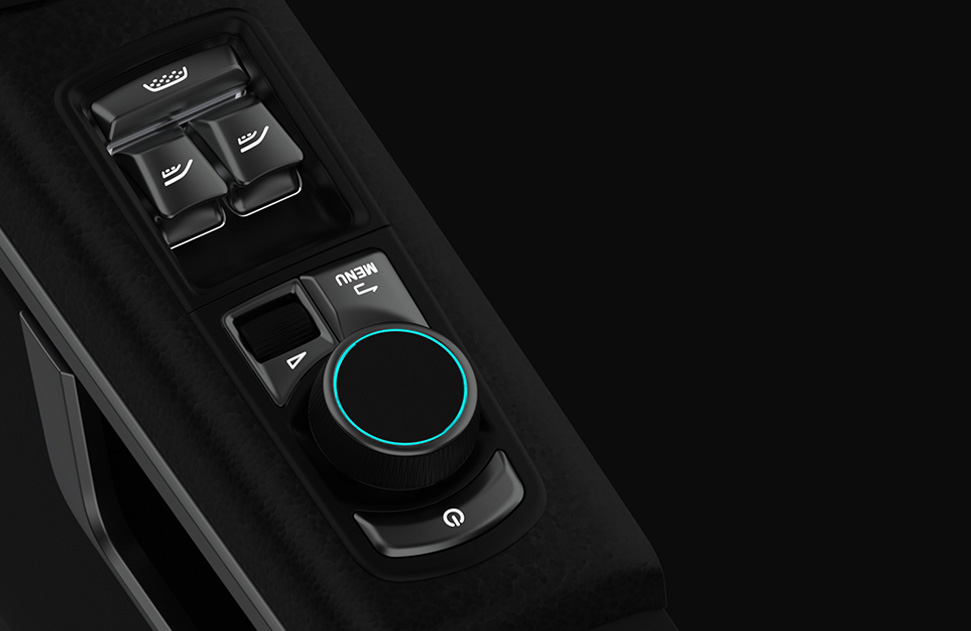 virtual
rendering
To ensure our clients are able to visualise their projects during the engineering phase, we specialise in generating realistic imagery that can accurately simulate colours, materials, finishes and lit appearances.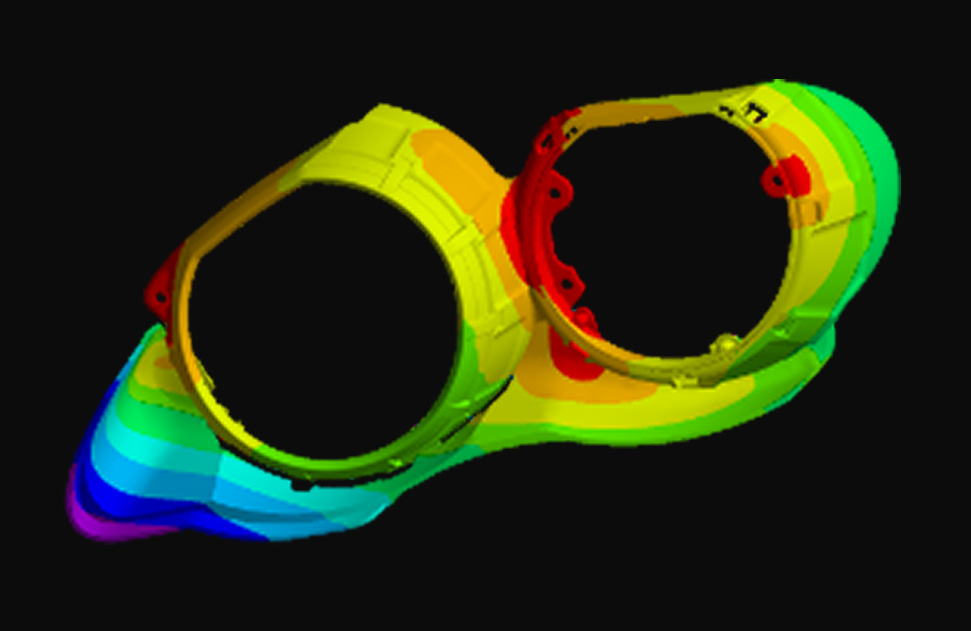 FEA
simulation
Our Finite Element Analysis software accurately simulates our product's response to stress, confirming that they will pass the subsequent physical vibration tests and stand up to real world conditions.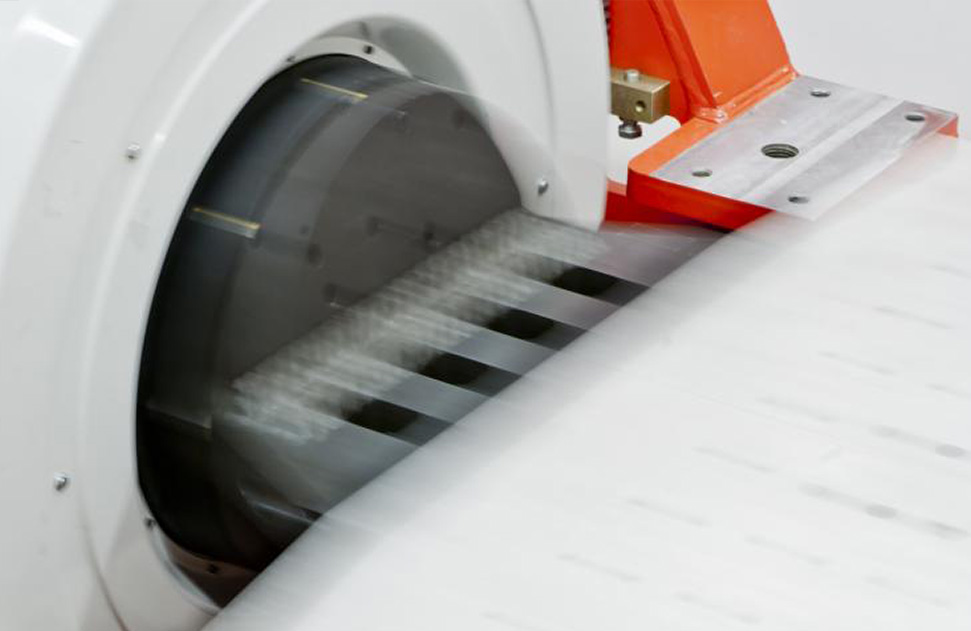 vibration
testing
Our shared facilities contain an Electro-acoustic shaker, which can deliver shock up to 50g and bump testing to ensure all products are durable in the most challenging environments.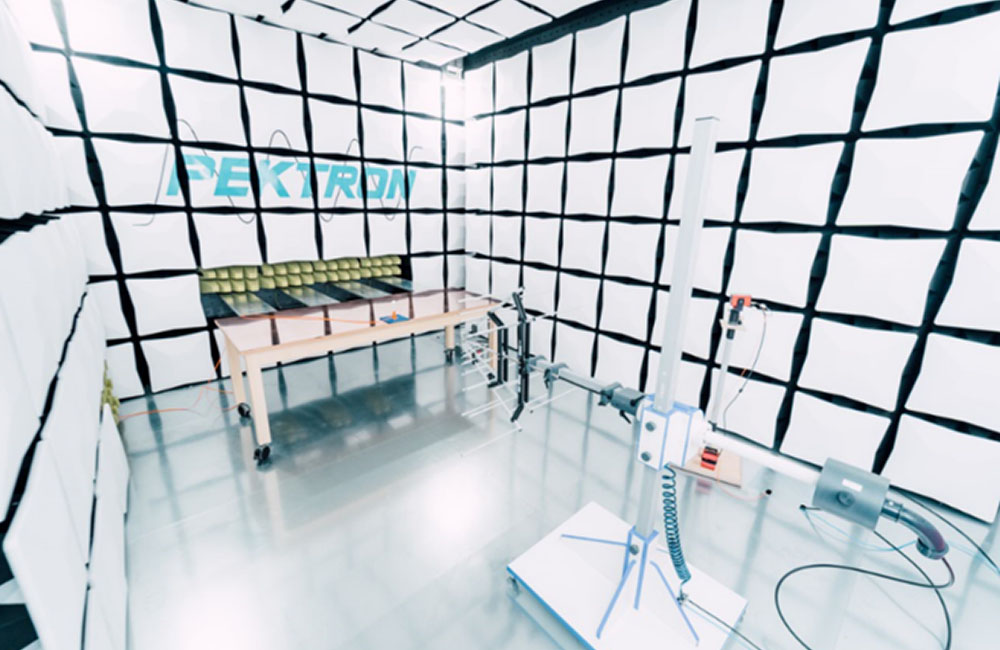 EMC
Chamber
Our in house
Electro Magnetic Compatibility (
EMC) chamber can perform radiated immunity testing above 200V/m at 1m according to align with ISO 11452-2 regulations.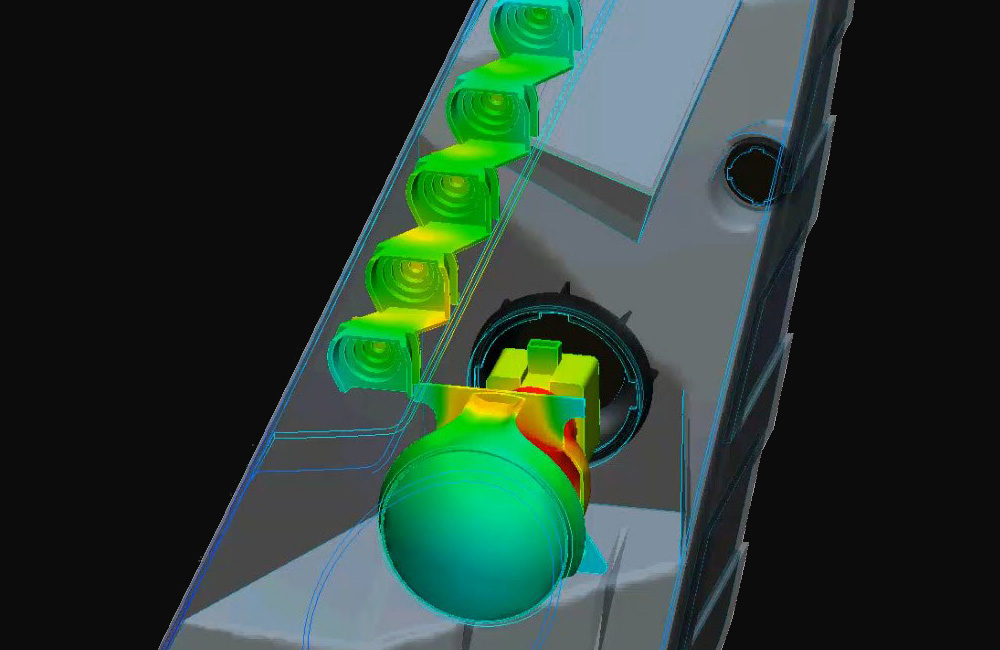 CFD
simulation
Our Computational Fluid Dynamic software allows us to assess the thermodynamic characteristics of our designs, helping us to optimise our products and determine whether they are thermally feasible from the outset.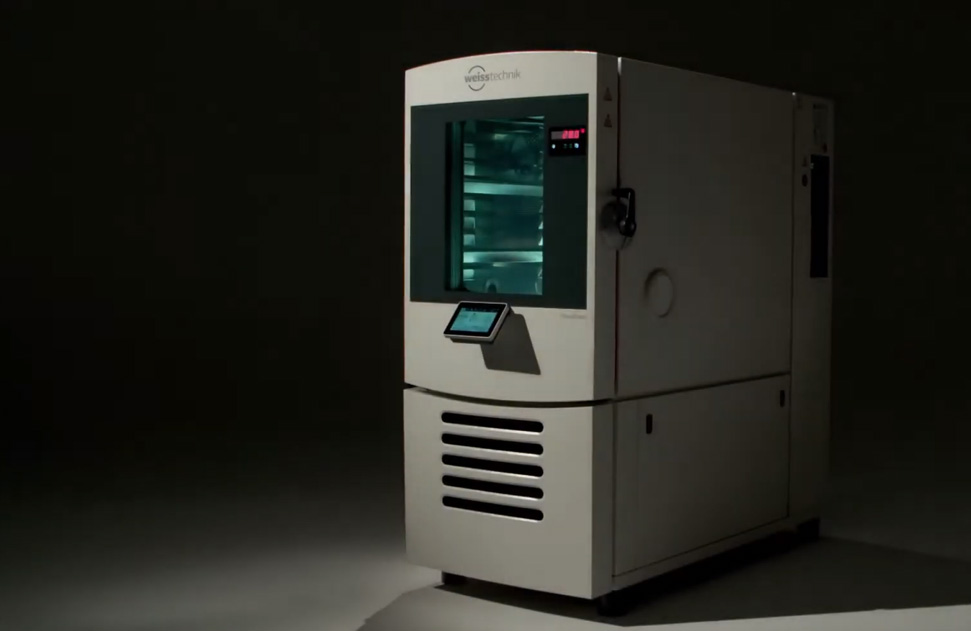 temperature
testing
We have a range of Thermal Shock and Climatic Chambers available on-site for the testing of temperature, humidity and product performance from -70°C to +180°C.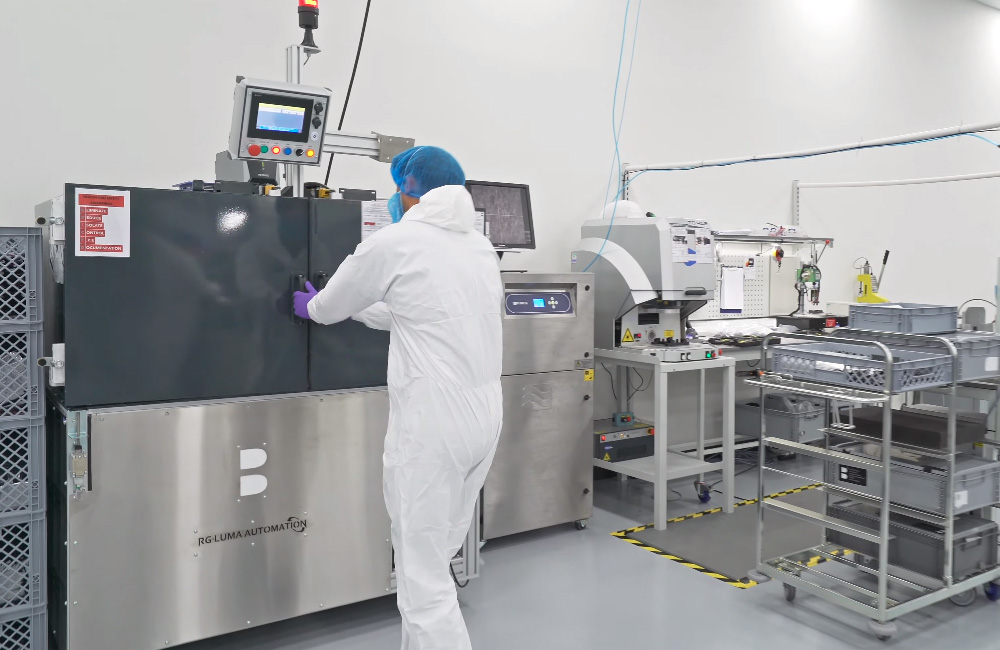 dust
chamber
This state of the art equipment allows us to conduct reproducible tests for the resistibility of products against dust and ingress in order determine the level of
IP-protection.